Hotel Near Six Flags Fiesta Texas
If you're checking out hotels near Six Flags Fiesta Texas, settle in to our newly renovated hotel, just minutes from the airport, and head over to San Antonio's most popular and thrilling theme park! Only a 14-minute drive from our hotel, Six Flags Fiesta Texas offers a distinctly Texas take on family fun and a series of unique seasonal events and special concerts.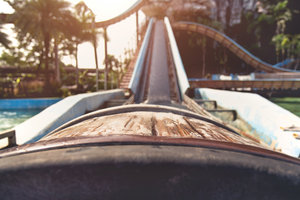 Top Rides and Attractions
With nine world-class roller coasters, numerous water park rides, and a variety of entertainment shows, Six Flags Fiesta Texas is filled with non-stop thrill and excitement for all ages! Whether you want to go on a gravity-defying rollercoaster ride or splash around in one of the wild water rides, here are just a few top rides and attractions you won't want to miss: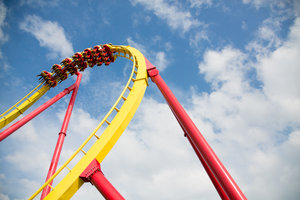 Thrill Rides – Boomerang, Scream, Hurricane Force 5, Batman: The Ride, Superman: Krypton Coaster, and Texas Gunslinger.
Water Park Rides – Big Bender, Paradise Plunge, Riptide Runner, Texas Tumble, Bahama Blaster, and White Water Canyon.
Kids' Rides – Kiddee Koaster, Buckarooz, Daffy's School Bus Express, Krazy Kars, ZoomJets, and Pirates of the Deep Sea.
Family Rides – Fender Bender, Gully Washer, Crow's Nest, Bugs' White Rapids, Wave Runner, and Whistle Stop.
Entertainment – Noche De Los Muertos, The Arrival, House of Bones II, Monster Mash Bash, and Creature Feature II: Monsters in Paradise.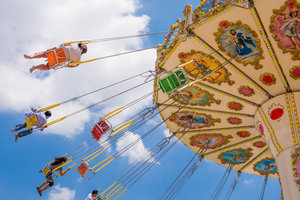 Helpful Tips for Families
After you check-in at our hotel near Six Flags Texas and are ready to start your adventure, make the most of your day with your family at one of the most exhilarating theme parks in Texas with these helpful pointers to keep in mind: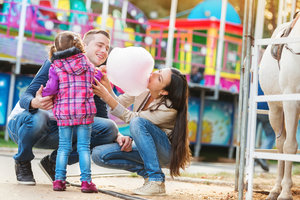 Check the Website for Park Information and Show Schedule – Before your visit, get a heads up on any great discounts and deals, as well as times for specific shows or activities you wish to see first.
Visit When Attendance is Light – If you want avoid the busiest and most crowded times, try and plan your visit on weekdays during the summer, and most days during the months of April, May, September, and October.
Go to Attractions Farthest From the Main Entrance – Work your way back to the main entrance and avoid longer waits, and aim to visit the most popular rides when the park first opens or after 5 p.m.
Prepare and Plan – Arrange a meeting place and time (in case your group separates); bring a jacket and sweatshirt for cool mornings and evenings; review the park map when you first arrive to familiarize yourself with the park and help coordinate your day.
Begin your family adventure with us and book a charming and spacious guest room at our hotel by Six Flags Fiesta Texas!