Hotel Close to SeaWorld San Antonio
Ever wanted to swim alongside a dolphin, watch playful sea lions get on stage, or go on a thrilling roller coaster ride that will send you on dizzying heights—all in one place? Our hotel close to SeaWorld San Antonio is the place to stay if you want just that, and more!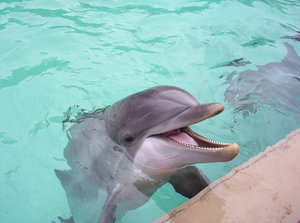 Top Attractions to See and Do
SeaWorld San Antonio has a world of unique rides and family-friendly shows that will absolutely dazzle your family and keep you entertained for the whole day. Here's a quick list of popular attractions you'll want to make sure to add on your to-do list when you're there!
Rides and Roller Coasters – Journey to Atlantis, Wave Breaker: The Rescue Coaster, Sea Swinger, Ripitide Rescue, and Texas Stingray (New!)
Live Entertainment – Sea Lions at Play, Pets Ahoy, Killer Whales Up Close, One Ocean, Ocean Discovery, and Let's Play Together!
Animal Experiences – Penguin Tour, Killer Whale Tour, Beluga Whale Swim, Animal Ambassador Tour, Dolphin Swim, and Shark Tour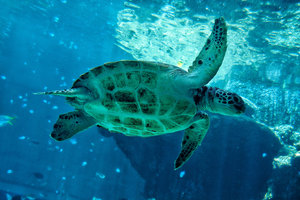 Visitor Tips
Whether it's your first trip or eighth, it's always helpful to keep in mind some useful tips to make sure your fun and adventure-filled visit to SeaWorld San Antonio goes as seamless and stress-free as possible. Make the most of your time at SeaWorld with these tips: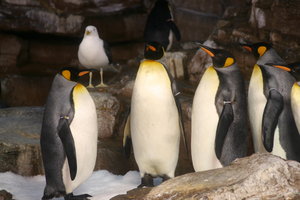 Buy Tickets Online – Save yourself the time and hassle of waiting in a huge line and purchase your tickets online!
Clothing and Sunscreen – The Texas sun is not something to mess around with during the summer! Make sure to bring sunscreen, along with light clothing and comfortable shoes to walk around in.
Rent a Locker – For a small fee, you can rent out a locker for the whole day to hold all your possessions, safe and securely.
Bring Large Ziplock Bags – If you're going to SeaWorld, prepare to get wet! A large ziplock bag (or protective cover of any kind) will come in handy to protect your camera and any other valuable electronics during a show where big splashes come your way!
Book a Hotel Nearby – Visiting SeaWorld can be an exciting time for the whole family, but it can also be exhausting! Save time and energy by booking at our hotel by SeaWorld San Antonio!
If you're looking for hotels close to SeaWorld San Antonio, book a spacious and family-friendly hotel suite at our convenient location today!