Restaurants near San Antonio Airport
Just flew in from your flight and looking for restaurants near San Antonio Airport? Book one of our comfortable and newly-renovated hotel suites, and choose from a wide variety of restaurants and lounges near the hotel!
And if it's one of those days where you just feel like dining in the comfort and privacy of your own suite, pick up a coupon at our front desk and order in a meal with free delivery from our next door neighbor, Alamo Café! Did we mention that they have a queso fountain? Dip into their cheese fountain and other tasty Tex-Mex dishes that give visitors and locals alike an authentic San Antonio experience.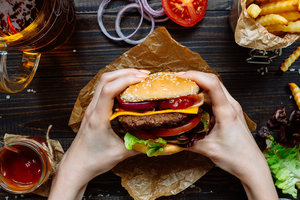 Close and Convenient Eats
Looking for delicious dining in San Antonio, TX that's close to the hotel? Choose from a selection of restaurants that are within short walking or driving distances, each sure to satiate whatever you're craving!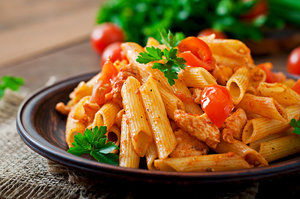 Family-Friendly Restaurants
When you're with your family and are looking for places to eat near San Antonio Airport, our hotel's ideal location makes it easy for you and your family to find restaurants close by that serves breakfast, dinner, and everything in between! Here are a few that are within 3 miles from our hotel:
Olive Garden (1.5 miles)
IHOP (0.4 miles)
Walk-On's Bistreaux & Bar (2.6 miles)
Willies Grill and Ice House (2.2 miles)
Wing Daddy's Sauce House (1.7 miles)
Salt Grass Steakhouse (1.9 miles)
Fish City Grill (2.7 miles)
Zio's Italian Kitchen (3 miles)
Whether you're looking for places to eat near San Antonio airport or restaurants near downtown San Antonio, book your stay at our convenient and centrally-located hotel!